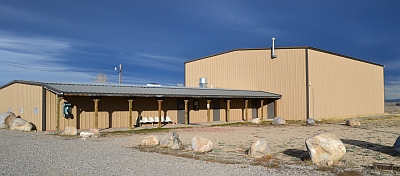 Our purpose is to provide recreational alternatives for the residents and property owners living in and around Clark and Pioneer, Wyoming in Park County, Wyoming.
Check the Events page for upcoming events.
It is that time of year again!! Harvest Dinner on Sunday Nov 19th at 6PM. This is put on by the Bennett Creek Church and The Dinner is FREE. They do ask that if you would love to bring a dessert to share like a pie,cake,cookies etc. please do so. Hope to see you there.
To reserve this facility for your activity or event please call Recreation Director Amy Lewis at 307-202-0971.
How to find us...



Come to Edelweiss Corner on Highway 120 and turn toward the mountains on Road 1AB. The Center is 4.5 miles from Edelweiss on the north side of the road just before the turnoff to the Clark\'s Fork Canyon, across the road from the Clark Volunteer Fire Department building.