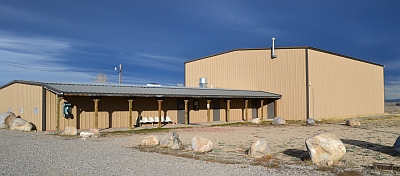 Our purpose is to provide recreational alternatives for the residents and property owners of the Clark and Pioneer communities in Park County, Wyoming.
---
Our Annual Board Meeting is Coming November 5th at 7pm! Come show support and make a difference! Two seats coming up are Susan Hofferts (Re-elect) Rich Alberta (elect)
---
Marijuana in Wyoming Sept 22 Clark Community Center 7PM. A presentation by the Prevention Management Organization of Wyoming in collaboration with the Park County Coalition Against Substance Abuse and Park County Sheriff's Department Adult audience only! Included in this presentation: Marijuana and youth, Health risks including addiction, Marijuana and public saftey, and Misperceptions. I hope Everyone shows up for both sides of this Controversial subject.
To reserve this facility for your activity or event please call Clark Pioneer Recreation Project Coordinator Amy Lewis at 307-202-0971.
---
How to find us...


Come to Edelweiss Corner on Highway 120 and turn toward the mountains on Road 1AB. The Center is 4.5 miles from Edelweiss on the north side of the road just before the turnoff to the Clark's Fork Canyon, across the road from the Clark Volunteer Fire Department building.